Abstract: If travelling with a kid and even more than one kids, you not only carry large bags and small bags, but also deal with their own need at any time, making it more exhausting. Due to this, Airwheel launched the SQ3 robotics suitcase for kids. Let's talk about the SQ3 in detail below.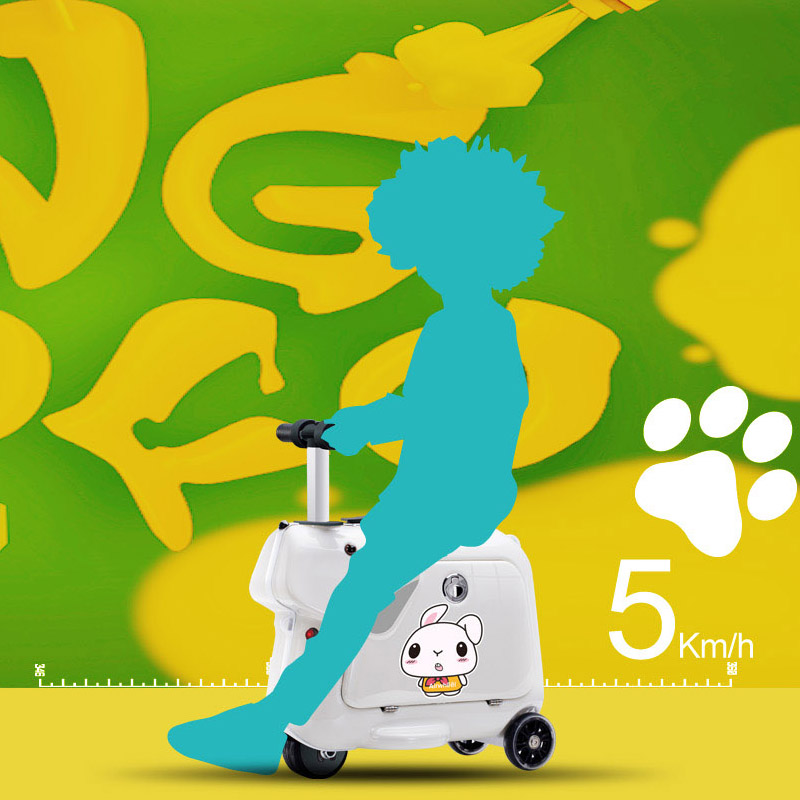 The whole suitcase is smooth and round, and the corners avoid right-angle design. It is fully qualified for little children, and parents do not need to worry about their children being hurt during use. SQ3 children scooter luggage is made of ABS + PC, which is not only strong enough, but also very good in texture. The metal parts on the side are not decorations but locks. Push aside to open the cover and put into essential items that may be needed at any time during the trip, such as the children's toys, books, coats, snacks and other items.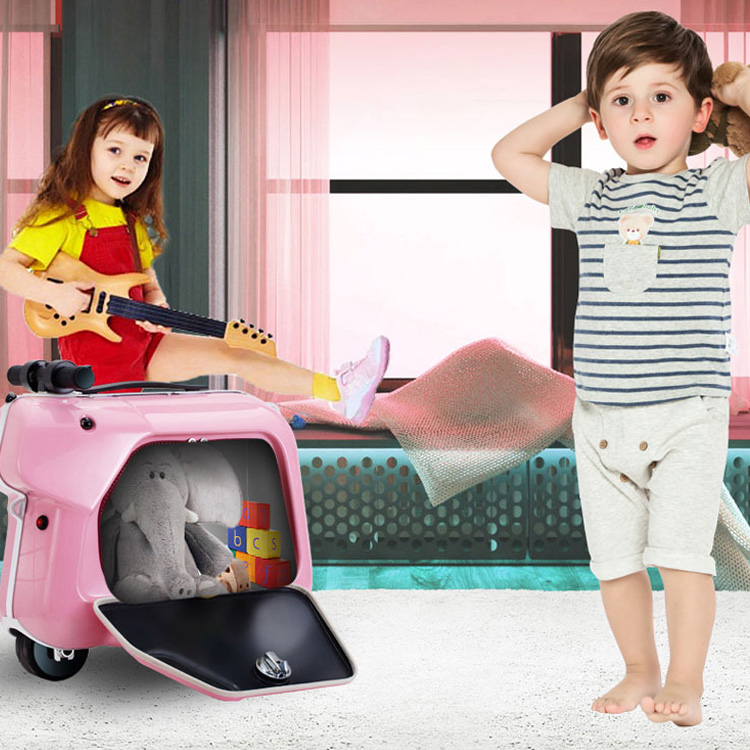 Turn SQ3 riding luggage for kids around, you'll find the two sides' patterns are different. Instead of printing, it chooses stickers, giving parents and children more choices. You can always change the stickers to meet the needs of personality preferences.The music function control panel is located under the riding rod, with the mode choice, last, next and long press to adjust volume. Touch softly and play. Two modes are available, to the mobile phone via Bluetooth, and to obtain audio files by inserting a TF card. Therefore, it can be used not only to play nursery rhymes, but also to tell stories and study language.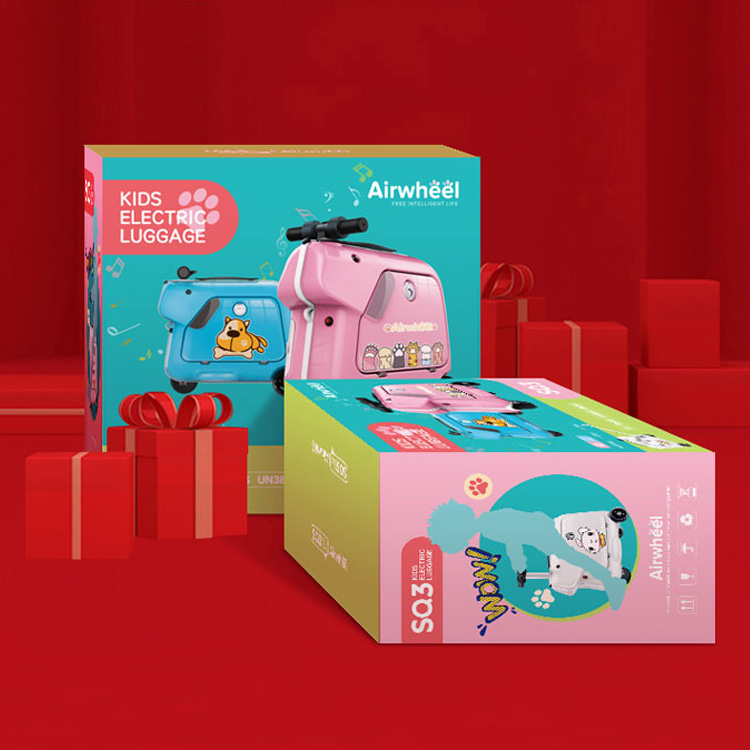 Definitely, the most outstanding feature is the "riding" function. The following is mainly introduced from the aspects of control difficulty and safety.
1) Control difficulty
For children, riding control naturally cannot be complicated, and the riding function just meets daily needs. Accelerate on the right and brake on the left, press at the same time to go backwards.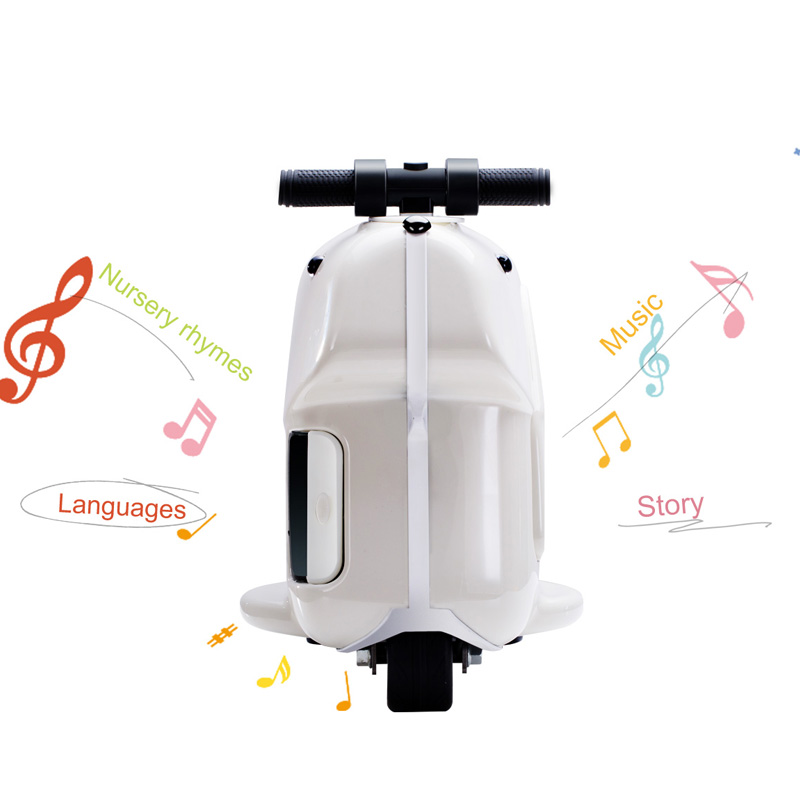 2) Safety
For a mobility equipment, in many cases we will require the faster the better, but when it is for children, this is not the case. The speed limit of Airwheel SQ3 kids motorized rideable luggage can only reach 5km/h, which is similar to the walking speed of adults.